Five Nights at Freddy's puts the player in the shoes of the new night watchmen of Freddy Fazbear's Pizza.  Freddy, Bonnie, Chica and Foxy, the restaurant's animatronic attractions are a delight to children during operating hours, but when the lights go out, the terror begins. The world of Five Nights at Freddy's is rich and mysterious, and the fan base is hungry to discover all of its hidden secrets. The series spans six games, with its newest installment: "Five Nights at Freddy's: Sister Location.
We've released two waves of Five Nights at Freddy's Construction Sets – with our upcoming series, hitting stores this Spring, in production!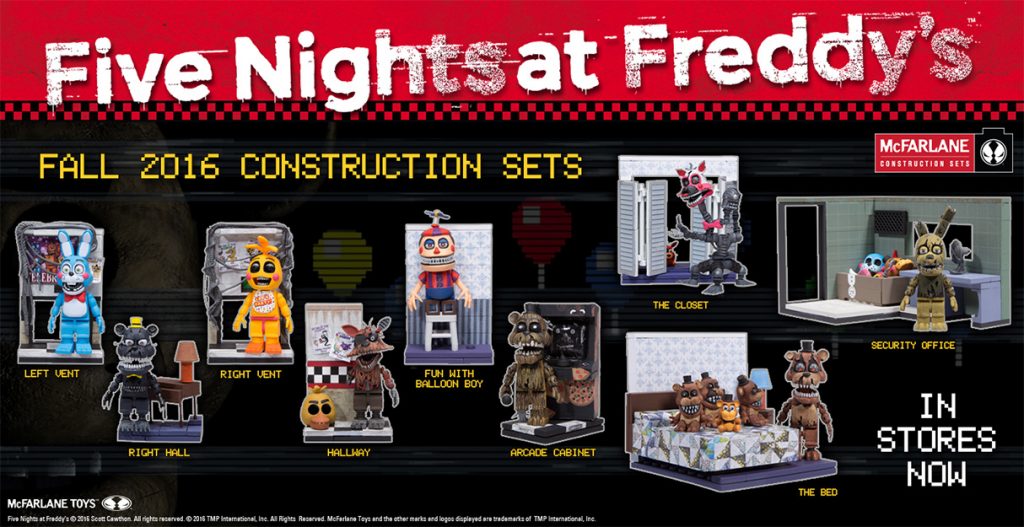 Here are some behind the scenes photos of our 3D outputs of the new construction sets and figures…
Next step, paint! Stay tuned for more details and behind the scenes photos.