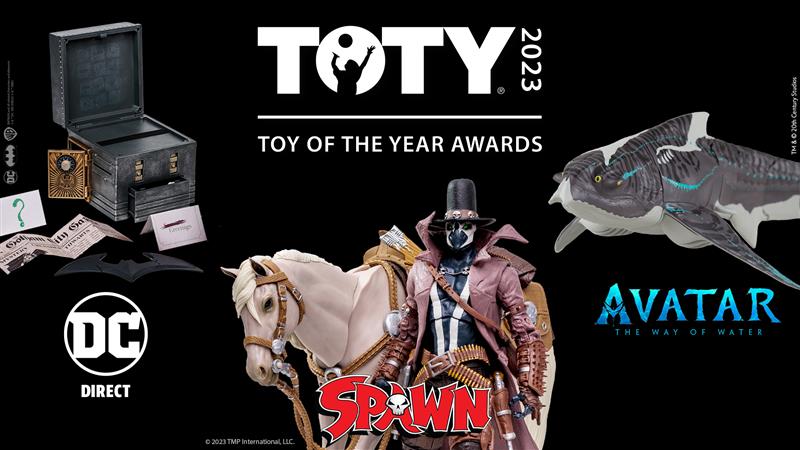 August 21, 2023 – Tempe, Arizona
– Today, The Toy Foundation announced its finalists for their Toy of the Year awards.
McFarlane Toys
was honored with THREE nominations in THREE separate categories:
Action Figure of the Year – Gunslinger Spawn with Horse
Vehicle of the Year – Radio Controlled Akula (Avatar: The Way of Water)
Grown-Up Toy of the Year – The Riddler Puzzle Box by Edward Nygma – Detective Mode
The category winners will be determined by votes from Toy Association winners, media, retailers, and consumers. The voting window closes midnight on September 8, and winners will be announced at the TOTY Awards on September 29, 2023 in New York City.
VOTING LINKS BELOW

GUNSLINGER SPAWN WITH HORSE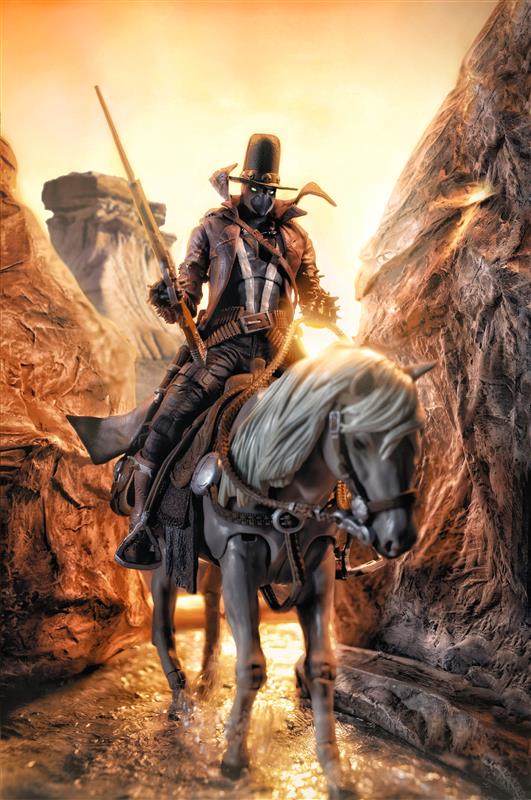 Based off Todd McFarlane's Spawn Comic Series, Gunslinger Spawn with Horse is an incredibly detailed 7″ figure designed with ultra-articulation and up to 22 moving parts for posing and play. Gunslinger Spawn includes a fully articulated horse, a gatling gun, two pistols, a rifle, and base.



RADIO CONTROLLED AKULA
AVATAR: THE WAY OF WATER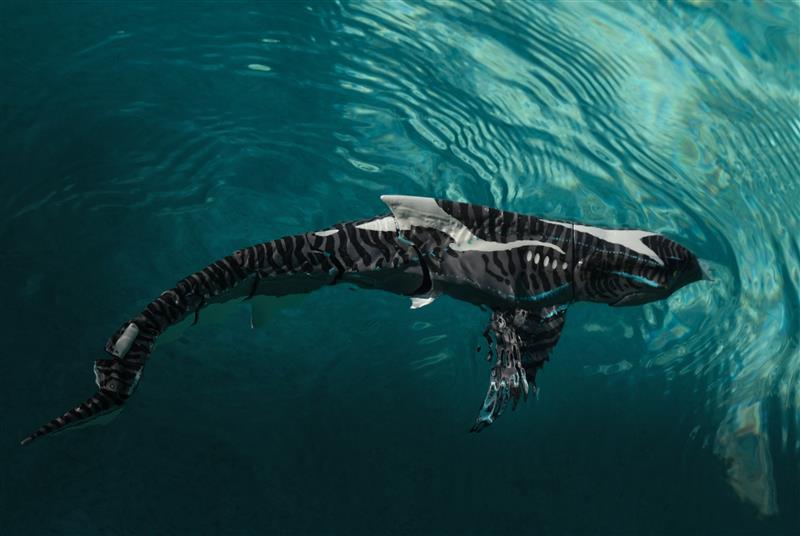 The Akula swims through the water with the highly realistic agile movement and control of a real shark! The Akula includes a 2.4 GHZ full function remote control allowing for forward, backward, left, and right movement, two auto teaching modes, variable speed controllers for subtle life-like movements, battery run time of up to 40 minutes per use, and glow-in-the-dark feature.




RIDDLER PUZZLE BOX BY EDWARD NYGMA – DETECTIVE MODE


The Riddler Puzzle Box: Detective Mode includes 4 awesome and challenging puzzles that can only be solved with the use of black light. Every puzzle will put your Batman knowledge to the test to earn the ultimate payoff prize, a 1:1 scale metal batarang.


About The Toy Foundation
The Toy Foundation aims to be the uniting force for the collective philanthropy of the toy industry because together we can create a world where every child has the opportunity to experience the comfort, joy, and the extraordinary physical, emotional and educational benefits of play. The TOTY Awards supports the impactful philanthropic work of The Toy Foundation, including its Children's Hospital Play Grants program to offer play in children's hospital settings; Diversity, Equity, and Inclusion program to bring the joy of play to everyone around the world; and Toy Bank program to deliver the comfort of a toy to children around the world.
About McFarlane Toys
Founded over 25 years ago by Todd McFarlane, the Grammy-and Emmy-winning producer/director and the creator of Spawn, McFarlane Toys is a global toy company and an industry leader and innovator. As a design driven company known for unparalleled attention to detail, McFarlane has set the bar in the action figure category. Headquartered in Tempe, Arizona McFarlane has offices in Los Angeles, Las Vegas and Montreal.