We Happy Few Bobby…Coming Soon!
Patrolling the streets of Wellington Wells, Bobby is always dressed in his constable outfit topped off with his distinct "Happy Face." Always on the look out for potential "downers," residents of Wellington Wells should always have some "joy" at the ready when they see Bobby nearby.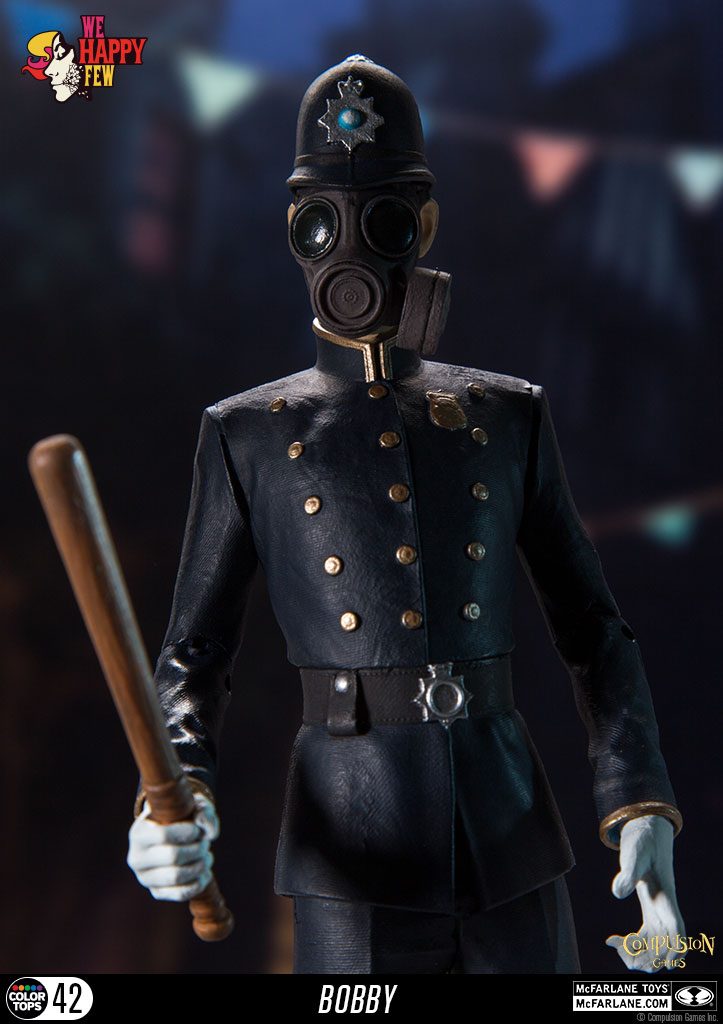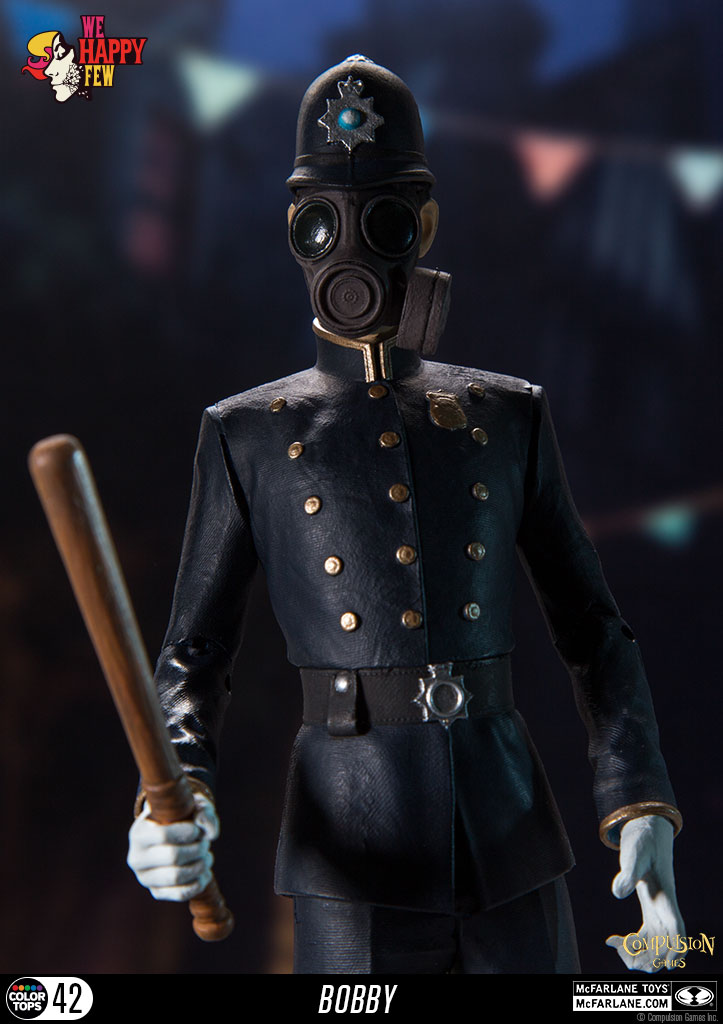 The very first action figure to market based off the all-new We Happy Few video game
Figure comes with alternate gas mask head, empty beverage bottle, baton, and alternate hands
Sculpted in his traditional blue "Bobby" policeman uniform
Features 12+ points of articulation for custom posing
To get the first We Happy Few Bobby action figure Pre-Order below.