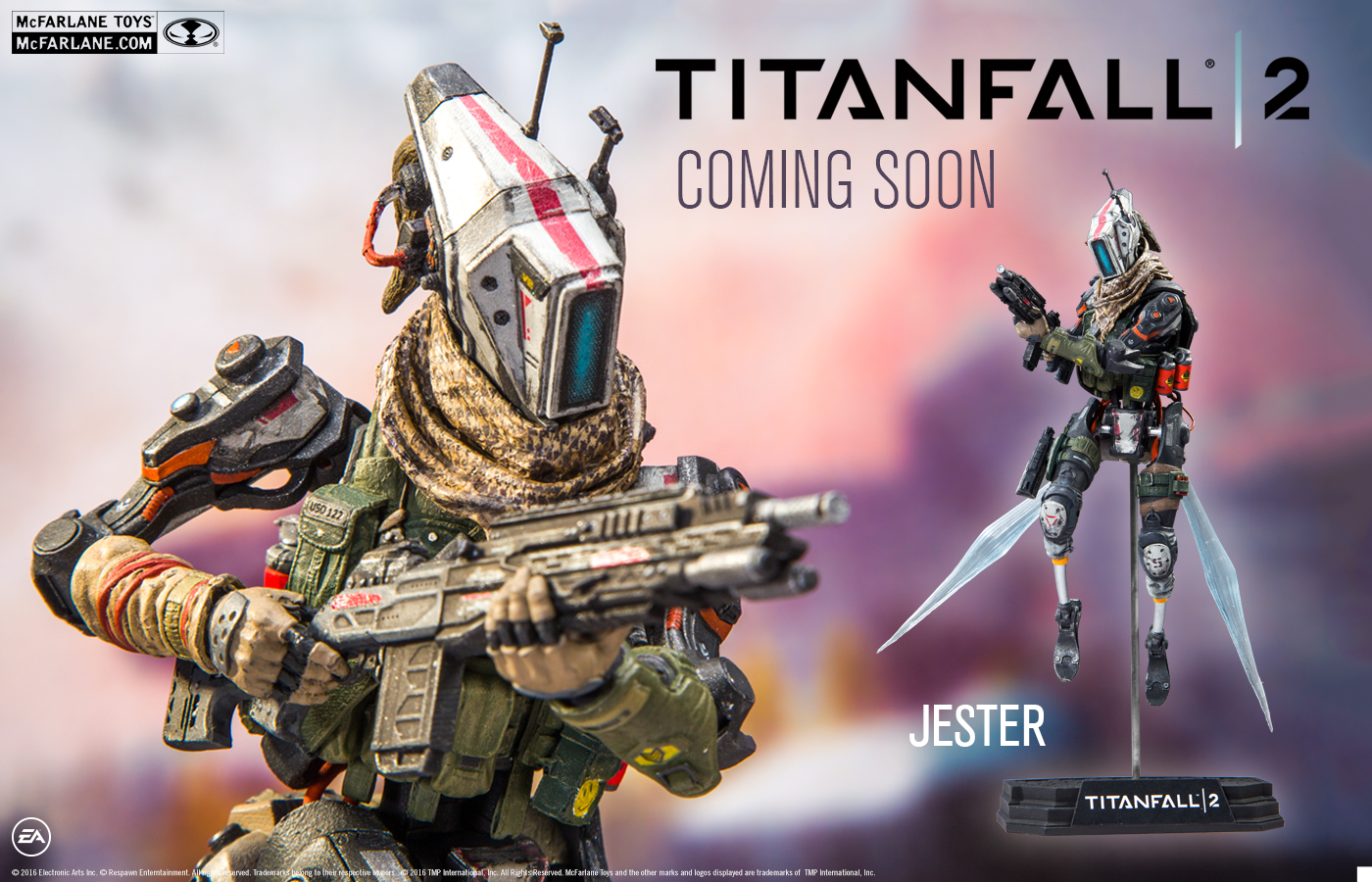 An enigmatic, independent bounty hunter who communicates with clients via proxies, Jester is an experimental IMC Simulacrum, based on a deceased, highly decorated IMC operative who volunteered for the program. Jester does not know he is a Simulacrum, and is programmed to believe he is the original IMC operative, but without any self-awareness of normal human limitations.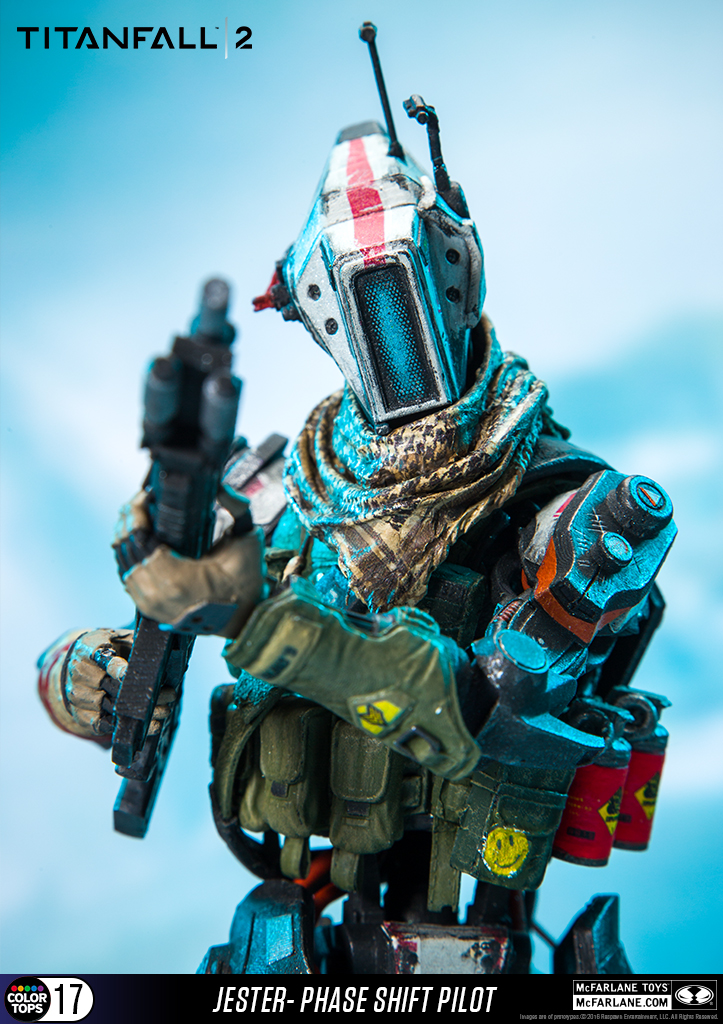 Figure stands 7 inches tall and comes equipped with G2A2 Assault Rifle and SA3 Sidearm Pistol. Stylized base included.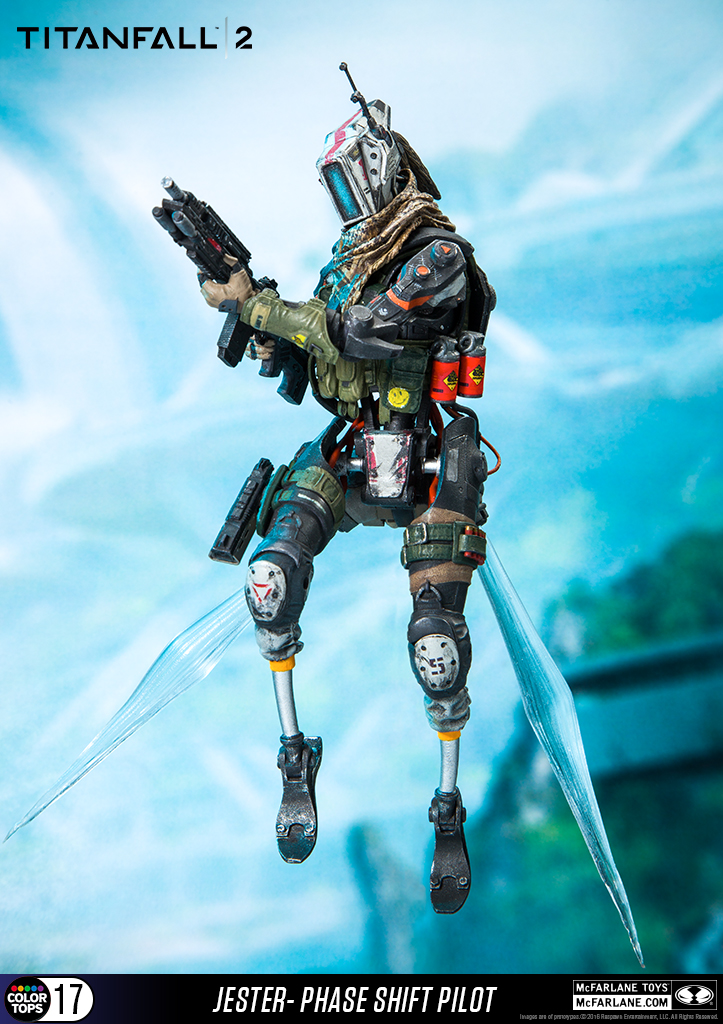 Don't wait for it to hit stores, pre-order Jester- Phase Shift Pilot, now!

Stay tuned for more details.