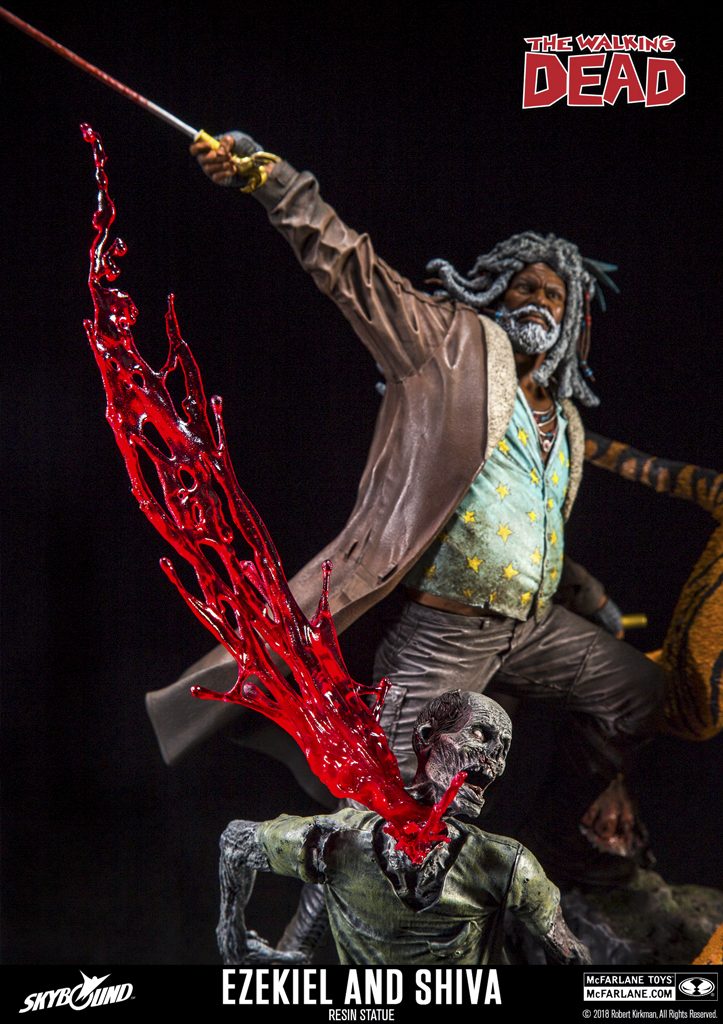 What can be said about the well respected and benevolent ruler of 'The Kingdom' simply does not do justice to how grand King Ezekiel was.  His decrees were just, his character pristine.  Alongside his faithful tiger Shiva, the King stood for life in such an abysmal world.  He did not simply stand by and let the enemy and the dead take what belonged to his people, but was alongside them fighting tooth and claw for freedom.  Majestically standing over 13 inches tall dispatching roving Walkers alongside Shiva.  With acute attention to every detail from sword blade to whisker, the Ezekiel and Shiva statue was created, developed, and designed by Todd McFarlane and his award-winning McFarlane Toys design group, in conjunction with Robert Kirkman and Skybound Entertainment.
Limited edition
Individually and sequentially numbered
Stands over 13 inches tall
Cold-cast resin statue
Features Ezekiel, Shiva, and four Walkers
Certificate of authenticity hand-signed by Todd McFarlane
Magnetic Assembly
This limited-edition resin statue will go on sale Feb. 12, 2018 at 9AM EST. Mark your calendars!