The brand new "Spawn: Rebirth" 7-inch figures are hitting store shelves!
This is the first Spawn figure to be produced in nearly a decade, and fans can collect not only one  Spawn figure this year, but two!
Al Simmons, once the U.S. government's greatest soldier and most effective assassin, was mercilessly executed by his own men. Resurrected from the ashes of his own grave in a flawed agreement with the powers of darkness, Simmons is reborn as a creature from the depths of Hell– a Hellspawn. Now, Spawn must choose between his life on Earth and his place on a throne in Hell.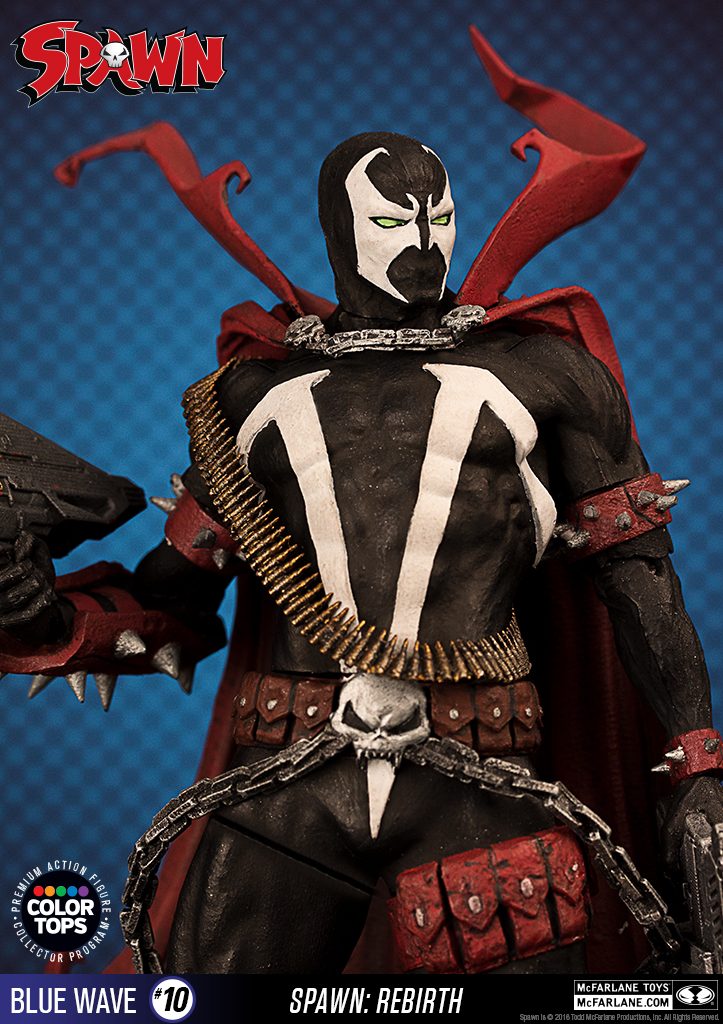 This figure stands 7 inches tall and comes equipped with an assault rifle and pistol. Spawn is sculpted in his signature black and white Spawn costume, complete with iconic red cape and spiked gauntlets. Stylized display base included.
Fans can also find an alternate, unmasked "Hamburger Head" Spawn: Rebirth figure, available exclusively at Toys 'R Us. Spawn stands 7 inches tall and features alternate "Hamburger Head" depicting Spawn without his mask. Figure comes equipped with assault rifle and pistol and is painted in a variant costume color scheme, complete with iconic red cape and spiked gauntlets.
---
Don't miss out on our Medieval Spawn Resin Statue sale – limited time only!