The critically-acclaimed series Rick and Morty on Cartoon Network's Adult Swim, follows a sociopathic genius scientist who drags his inherently timid grandson on insanely dangerous adventures across the universe…Rick Sanchez (Justin Roiland) is living with his daughter Beth's (Sarah Chalke) family and constantly bringing her, his son-in-law Jerry (Chris Parnell), grand-daughter Summer (Spencer Grammer) and grand-son Morty (Justin Roiland) into intergalactic escapades.
Rick and Morty Construction Sets highlight iconic scenes and characters throughout the seasons. Coming soon to stores near you!
Click on each set for more details!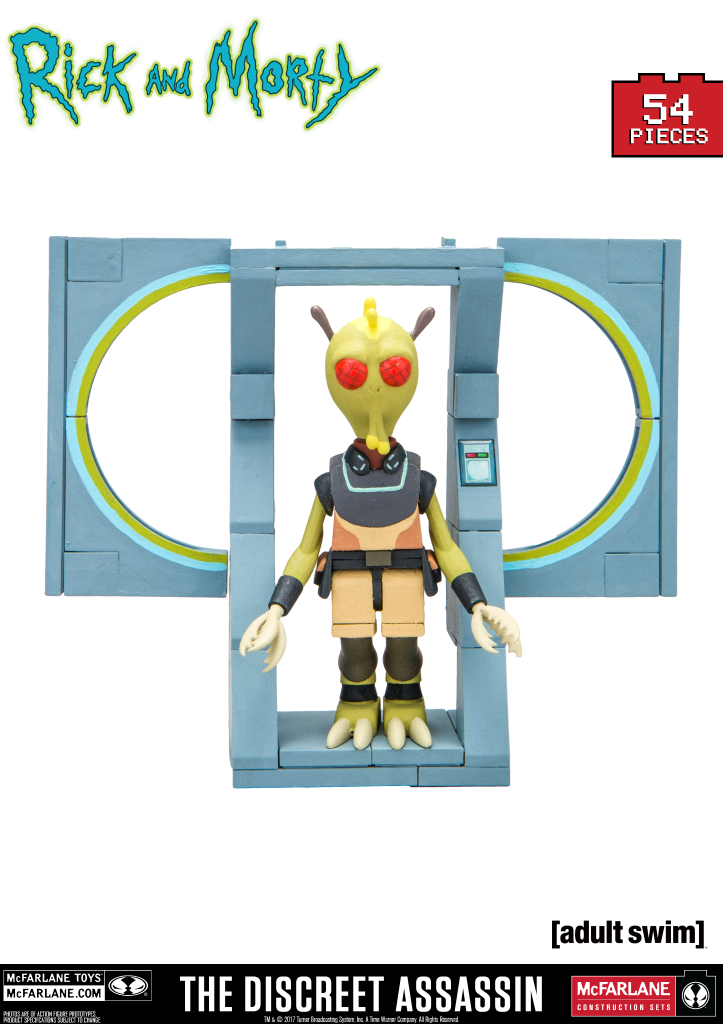 Stay tuned for more details!