You move into a brand new suburb and notice your neighbor is hiding something in his basement. The only logical thing to do is to break into his house and figure out what he's hiding. Hello Neighbor is a stealth horror game that features procedural AI that is sure to give players a thrill with a twist and turn around every corner.
McFarlane Toys is debuting Hello Neighbor action figures this Fall – starting with the two main characters.
Click on each name or photo for more details.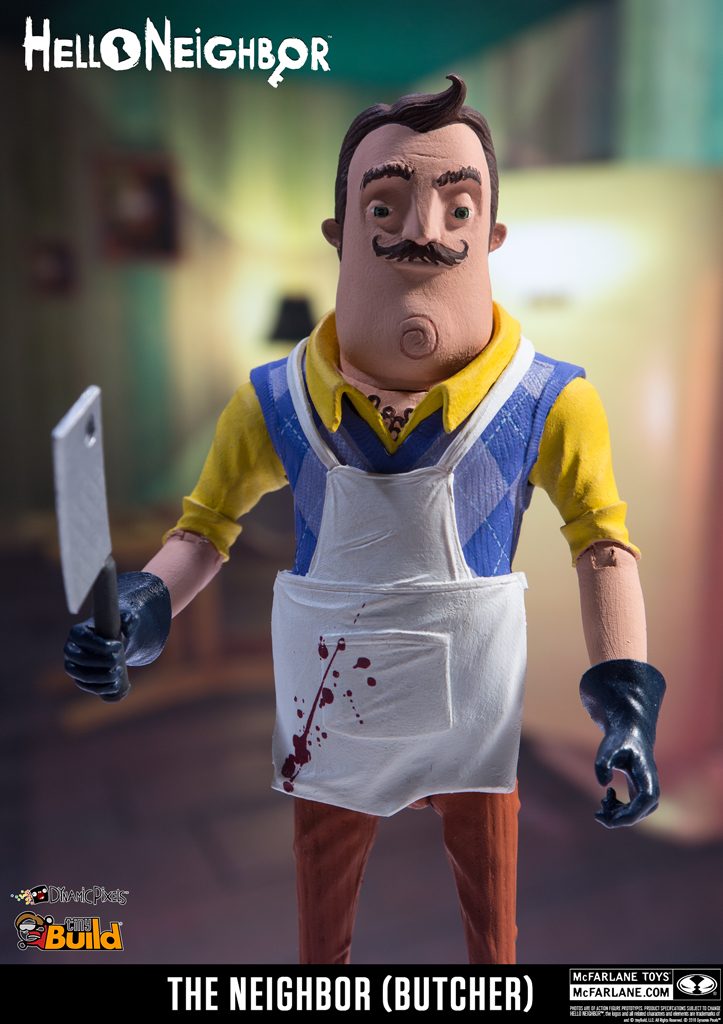 Stay tuned to Facebook, Instagram and Twitter for more details, behind the scenes and more!