This year, we announced a NEW partnership with 2K Studios to create a NBA 2K19 series of basketball action figures. Now, each figure in our NBA figure line-up will come with a bonus Locker Code to use in NBA 2K19's upcoming video game (launching early September!).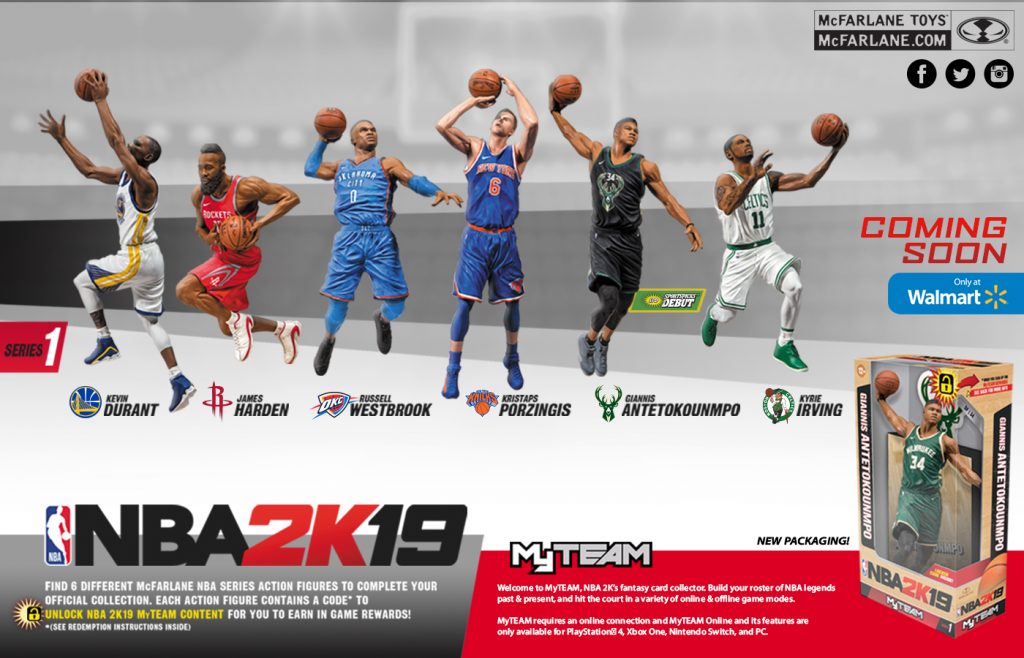 When a Locker Code is redeemed, fans will earn a McFarlane Pack which contains a Ruby Card for a random player in the McFarlane figure series.
NBA 2K series 1 is a Walmart exclusive. Click on each figure for more details.
Stay tuned to Facebook, Twitter and Instagram for more information.