College freshman Ken Kaneki was attacked by a female Ghoul named Rize, which landed him and her in a freak accident crushed by steel beams.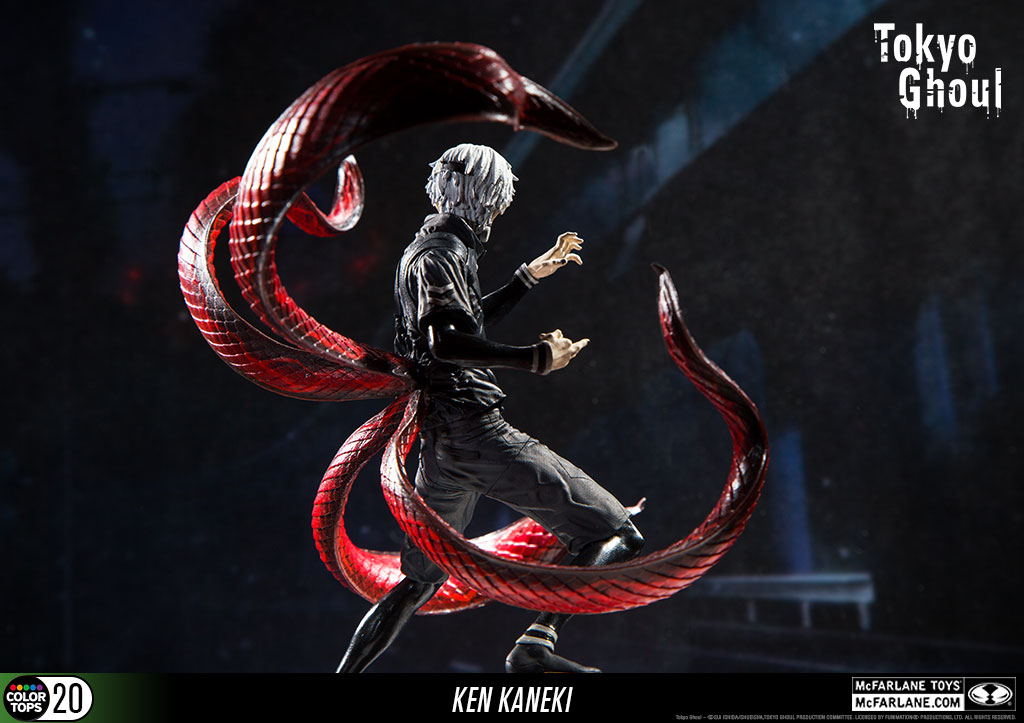 In a procedure that ultimately saved his life, Kaneki had the organs of Rize transplanted into his body, turning him into a Ghoul-human half breed. Now Ken Kaneki is torn between his humanity and the unforgiving hunger and struggles of a Ghoul.  Kaneki must use his new found abilities to keep those he loves safe and bridge the gap between humans and Ghouls.
This figure comes with removable (and posable) Kagune (tentacles) and an alternate unmasked head. Ken is sculpted in his black battle outfit. Stylized base included.
Be one of the first to get your hands on Ken Kaneki by pre-ordering from Amazon!