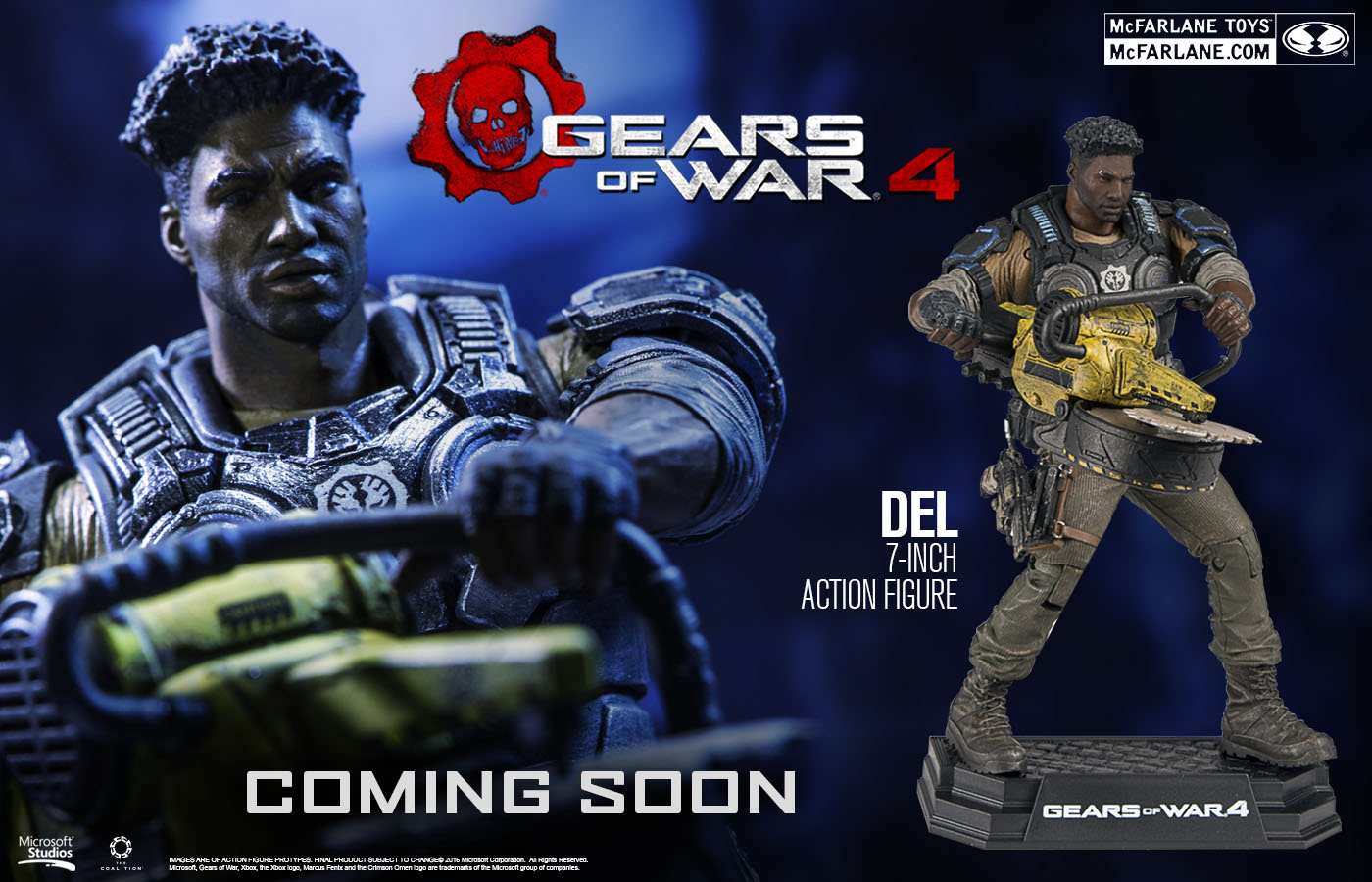 Del, a former operative in a COG Special Forces unit, went AWOL with his comrade and best friend, JD Fenix, after their involvement in a classified military "incident."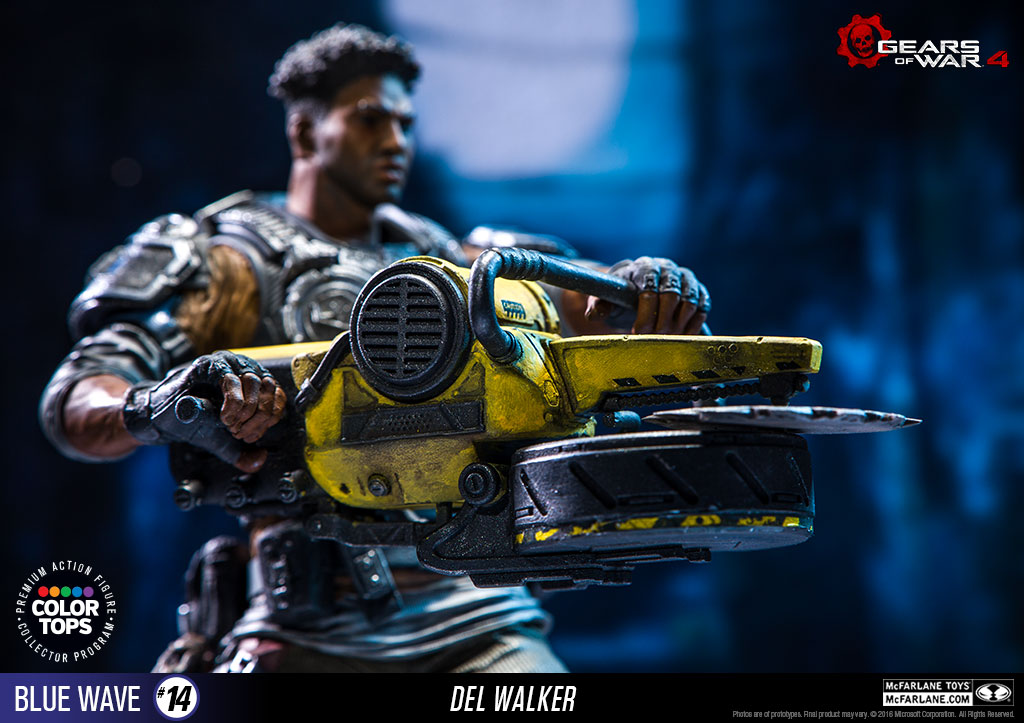 This figure stands 7 inches tall and comes equipped with Buzzkill and Boltok Pistol sidearm. Figure also includes one Gears of War 4 Gear Pack, a downloadable code for unlocking spectacular in-game content, usable after October 7th. Stylized display base included.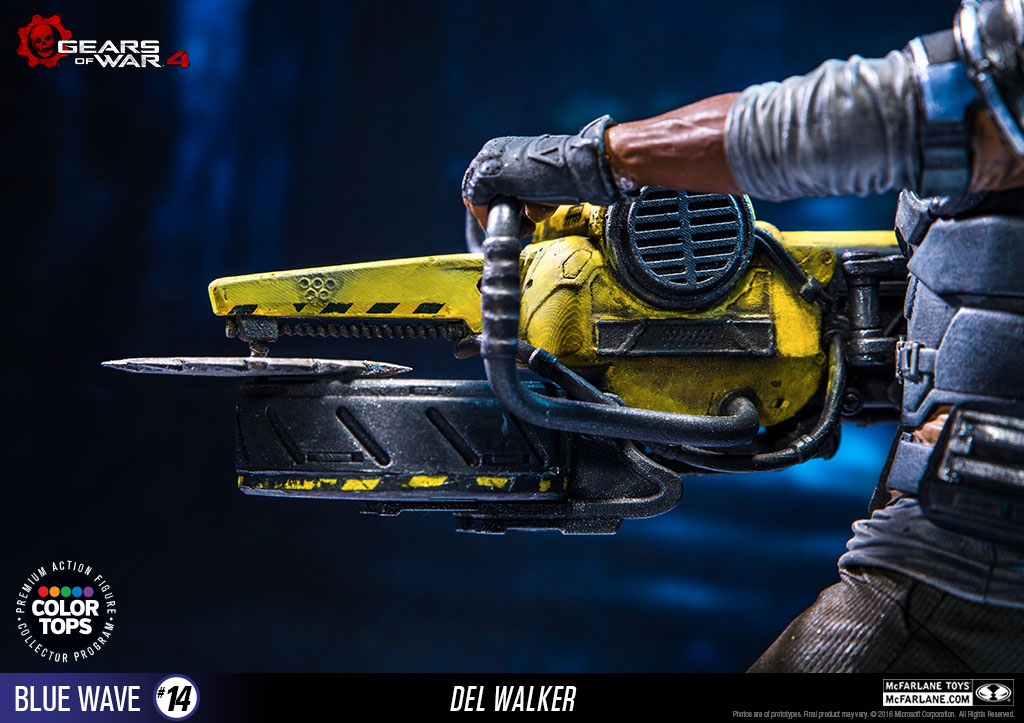 Don't wait for Del to hit stores! You can pre-order, now.

Stay tuned for more information.