Name: Josh Kidd
Age: 35
City/State: Middletown, OH
What is your favorite McFarlane Construction Set? Walking Dead Daryl Dixon Chopper Set
What was the hardest McFarlane Toy to find in your collection? Matrix Twin Figures
What was the most valuable McFarlane Toy in your collection? I would say my Walking Dead TV Series 1. Also my favorite.
How big is your McFarlane Toys collection? Around 200 pieces, roughly.
Where do you display your collection? I have an entire room in my house just for my collection. 
What is one toy or brand you wish McFarlane Toys would RE-MAKE? I always found the movie inspired collections very awesome. Like the Movie Maniacs.
What is one toy or brand you wish McFarlane Toys would produce? More Walking Dead!!!!!
What is one McFarlane Toy you want but don't have in your collection?  The bloody black and white variant of series 1 Walking Dead Rick Grimes.
If you were an action figure, what accessories would you come with? Definitely Daryl's Crossbow! That's my boy!
Why did you start collecting McFarlane Toys? Because I was always a huge fan of Spawn and when Todd McFarlane started producing those figures it blew my mind. Shortly after, I discovered the Movie Maniacs Series. I was a huge fan of Friday the 13th and when I saw the detail that he put into the Jason Vorhees figure I was instantly hooked.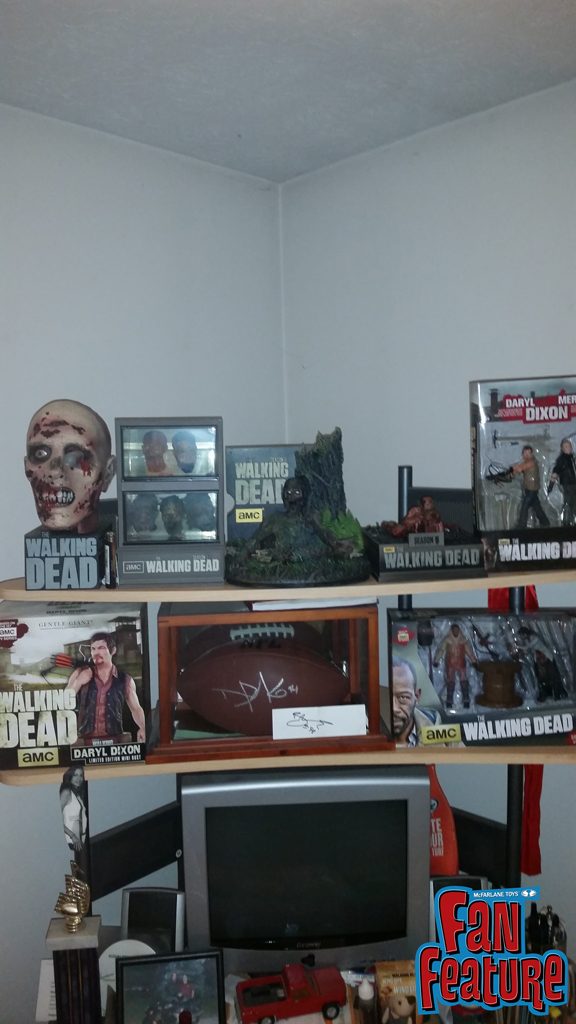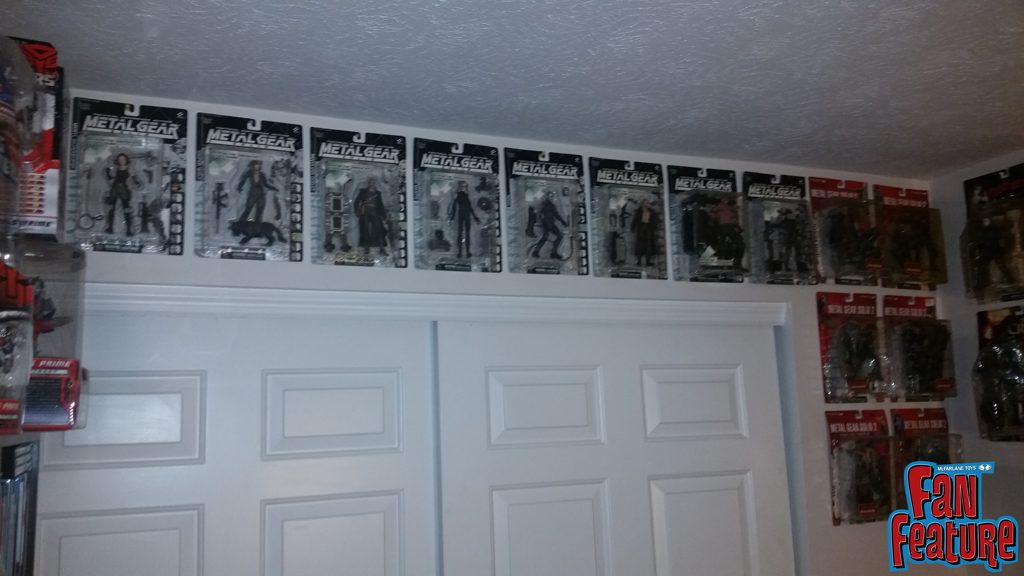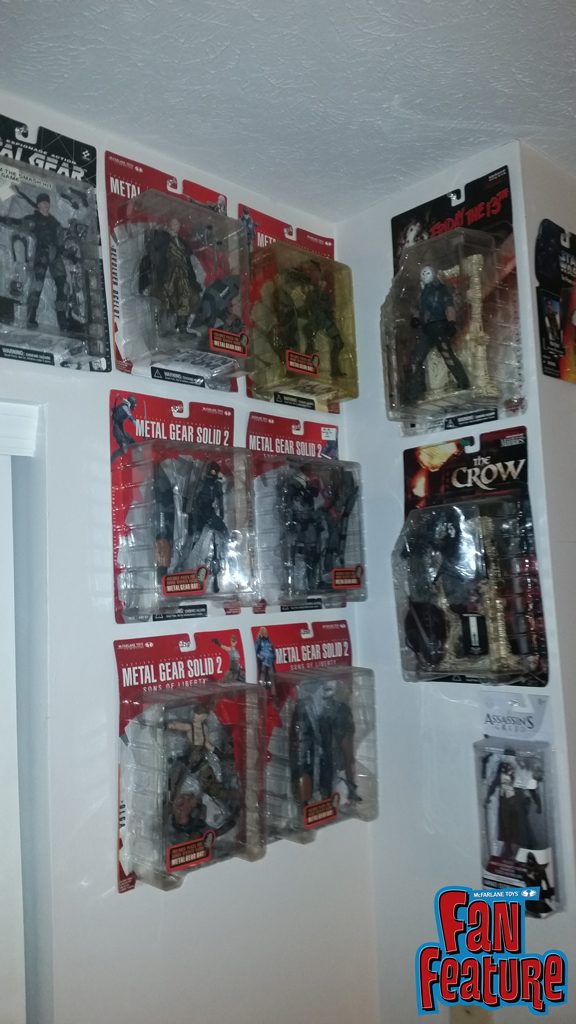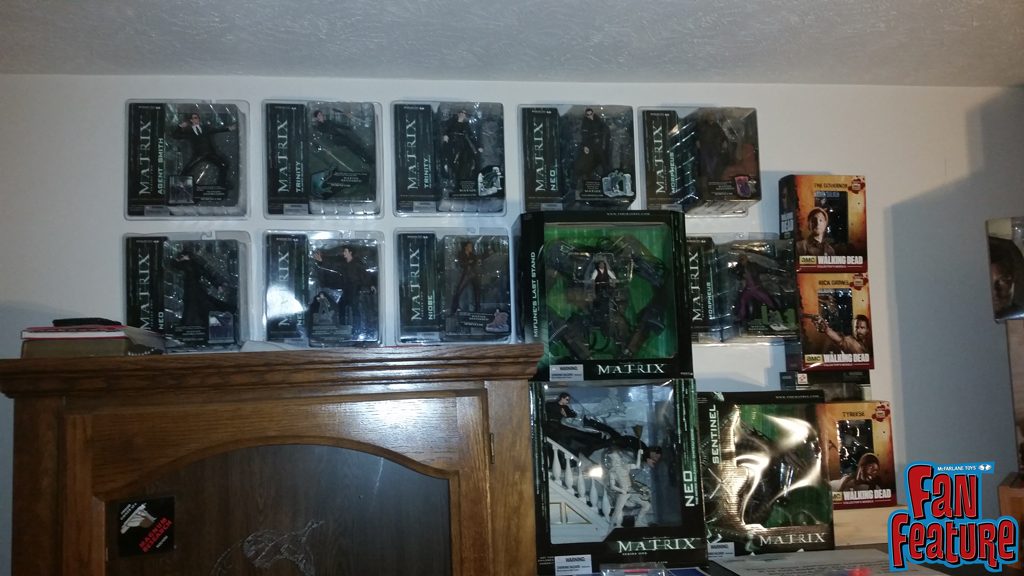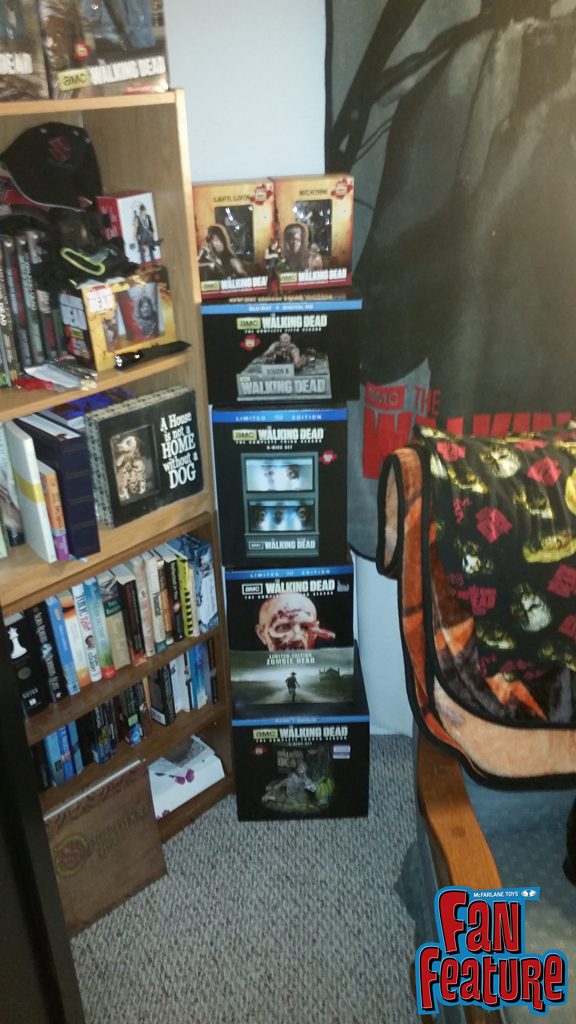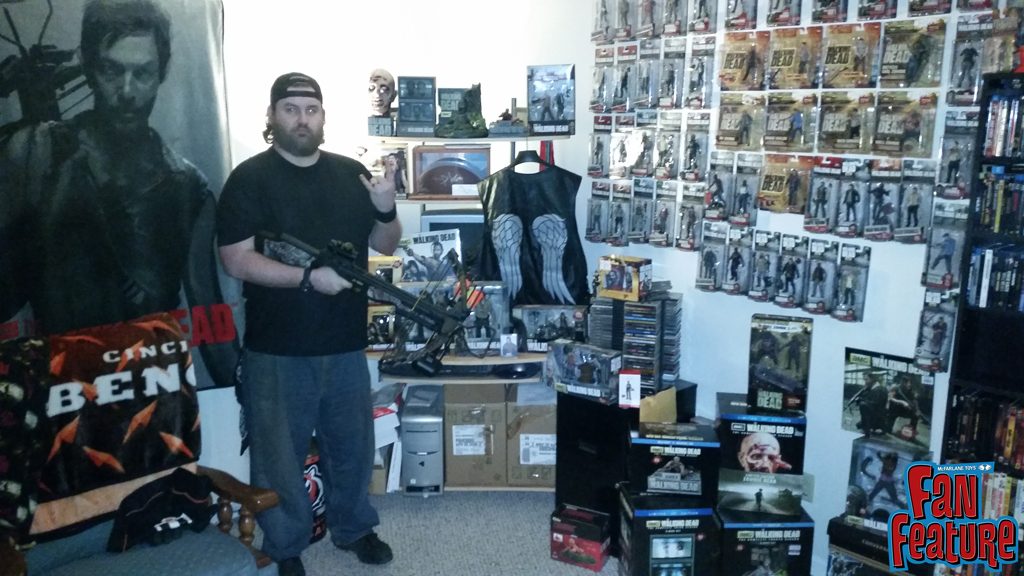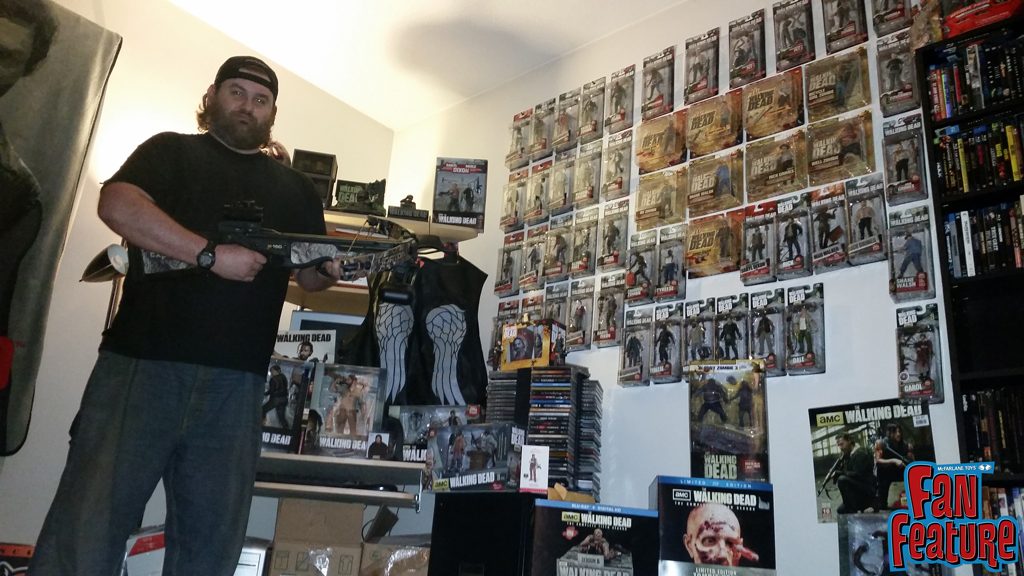 Click here to see how you can submit your collection to be our next fan feature!