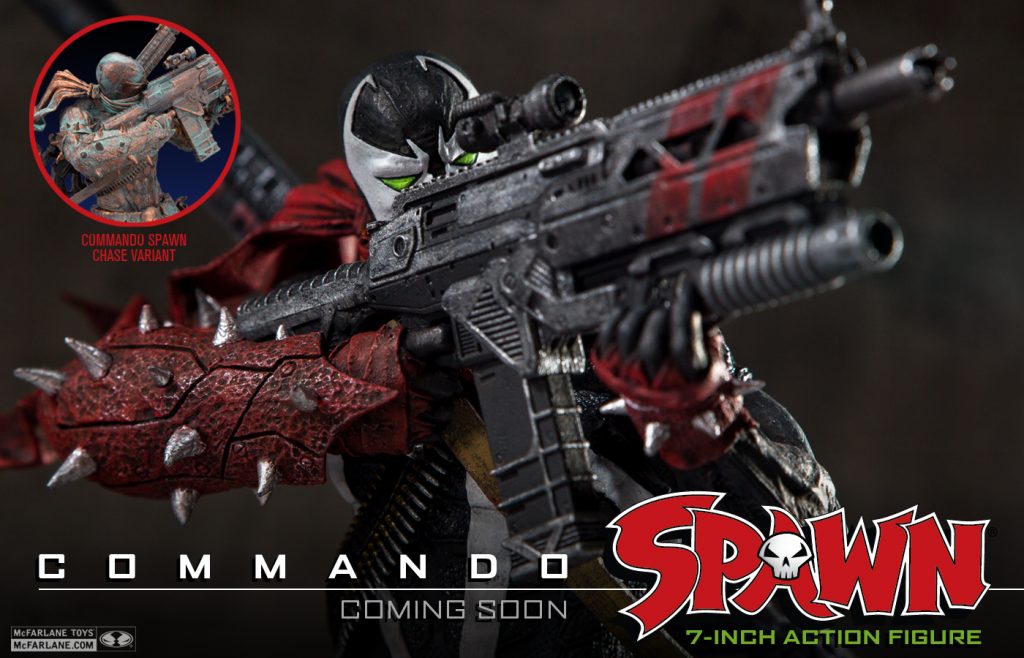 Now saluting his 25th anniversary of revolutionizing the toy and comic industries alike, comic book legend Todd McFarlane deploys his Commando Spawn 7-inch figure with assault rifle, pistol, and sniper rifle accessories! The highly-detailed Commando Spawn figure also comes painted in rare bronze color variant, to honor his years of service in the toy aisle.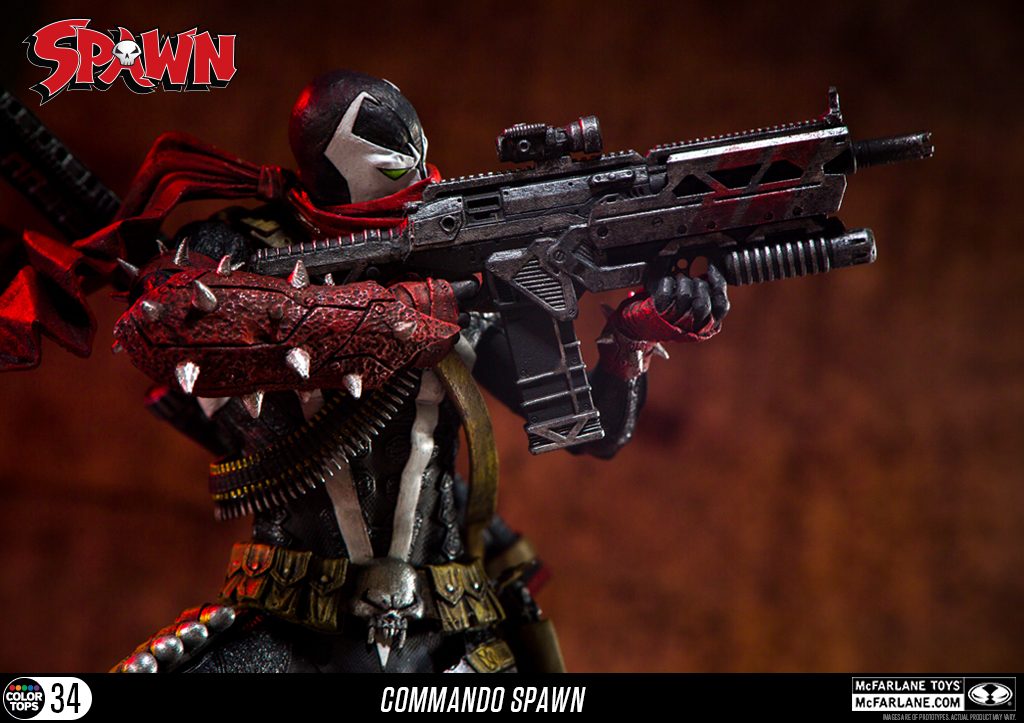 BE ON THE LOOKOUT FOR THE RARE CHASE VARIANT !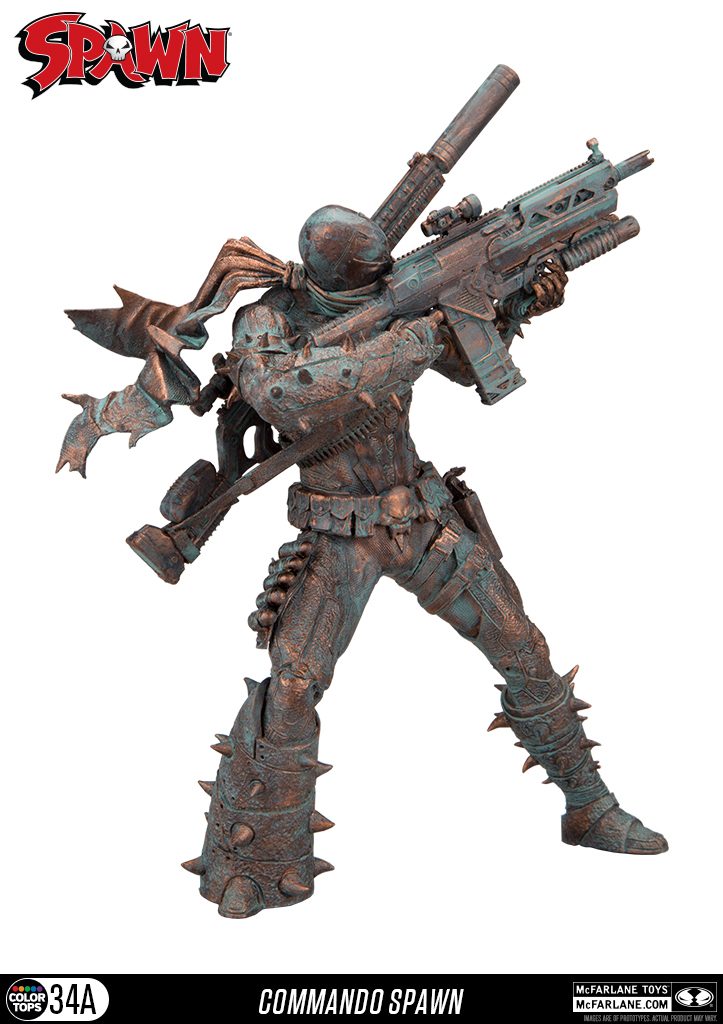 Comic adaptation translated into a spectacular 3D figure
Figure contains 12+ points of articulation, and brand specific stylized display base
Figure comes with assault rifle, sniper rifle and pistol
Sculpted in his signature black and white Spawn costume, complete with his iconic red cape and spiked gauntlets
Includes rare *Bronze painted special edition chase figure
Be among the first to get your hands on our Commando Spawn action figure by pre-ordering from Amazon.