Borderlands fans can rejoice because we're adding a Claptrap Deluxe Box Set to our Borderlands line-up – hitting stores this Spring.
A general purpose CL4P-TP robot manufactured by Hyperion, Claptrap acts as the Vault Hunter's (sometimes) useful guide and quest-giver on Pandora. Programmed with an overenthusiastic personality, Claptrap masks his fear and loneliness behind cheerful bravado.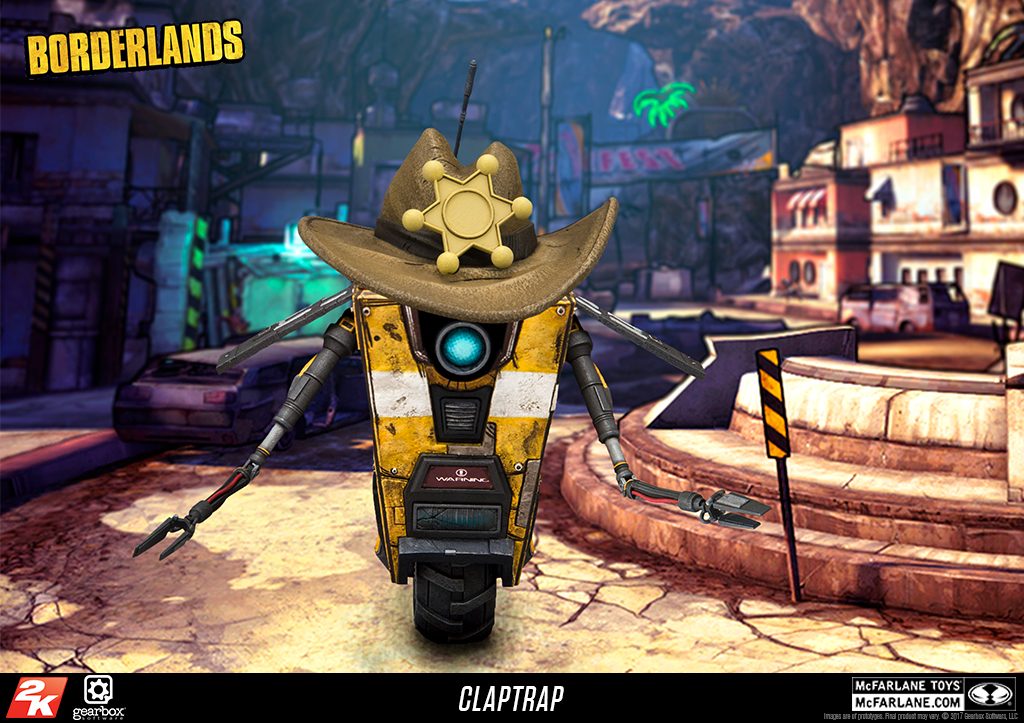 Claptrap will stand about 4.5 inches tall and come with One Shot Wonder hat, Gun Wizard hat, Jakob's Pistol, Wand and Key.
Stay tuned for more details and pre-order information!
---