The son of Rick and Lori Grimes, Carl has gone from being a reserved, fearful child to becoming a true battle-hardened Walker dispatcher. As the youngest original Atlanta survivor, Carl has been forced to grow up brutally fast with little to no room for childhood amenities.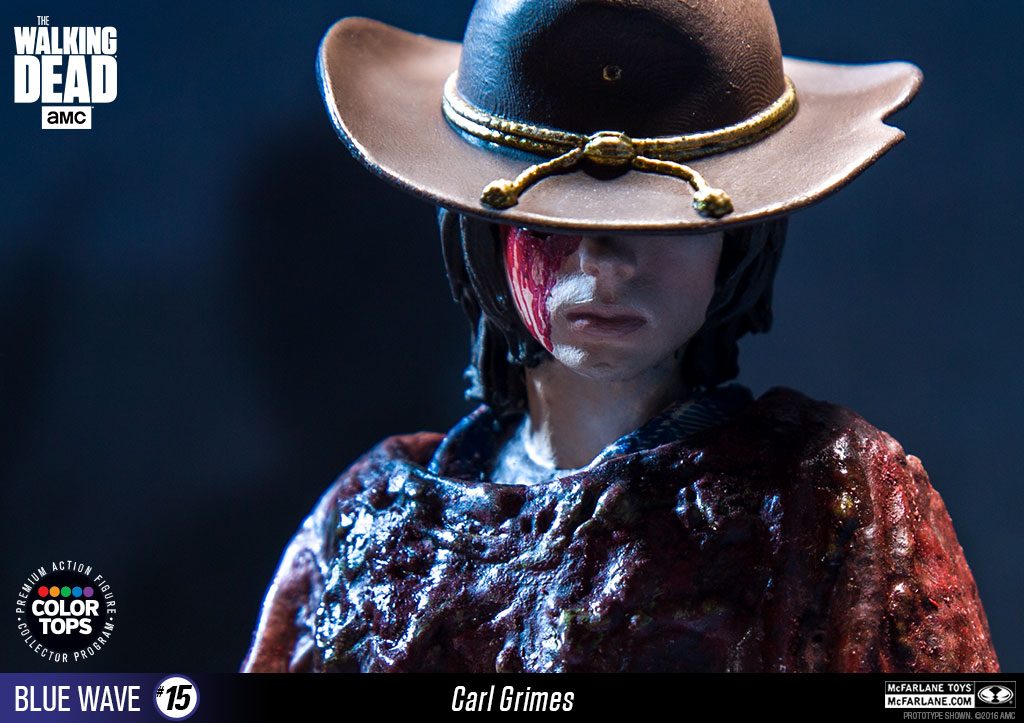 Carl stands 7 inches tall and is sculpted in his outfit from Season 6 of AMC's The Walking Dead©. Figure comes with: gunshot wound head, bandaged head, removable bloody poncho, and a removable hat. Stylized display base included.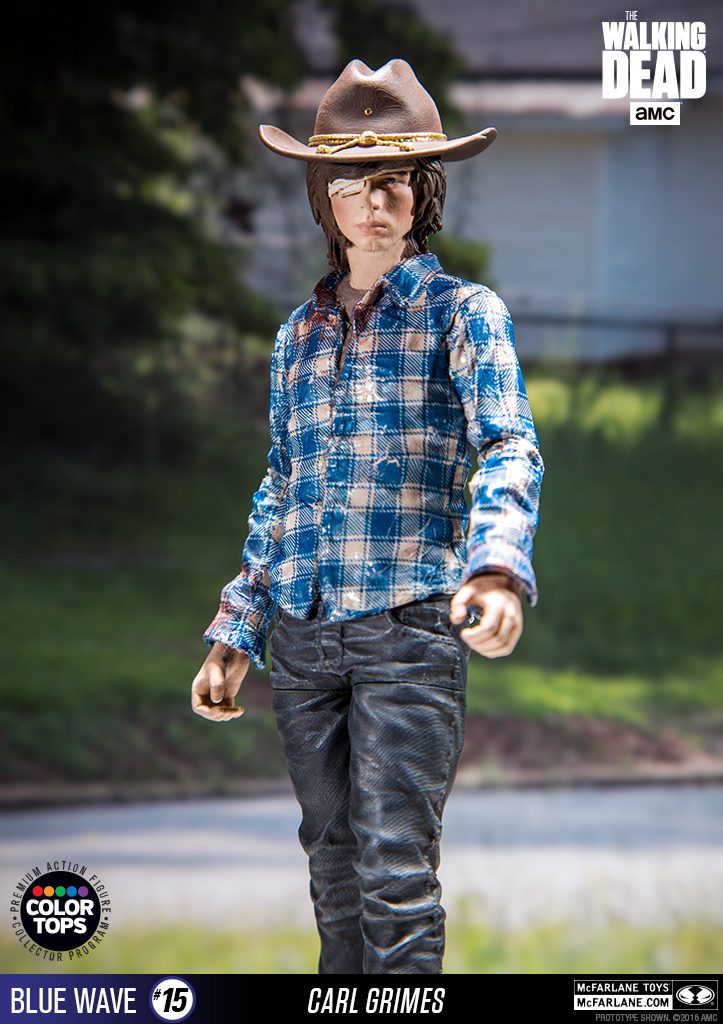 Stay tuned for more details!
---