Not EVERY page you draw as a comic book artists is full of explosions, battles and big superheroes. SOME of them are just plain BORING.
So if some of you are having problems with this, here's the way I solved it:
The page below is from Marvel The Amazing Spider-Man. All it has on it is a man standing on a porch. No ray-guns, bazookas or aliens.
How did I problem-solve it?
I added some DRAMA to it. I did some forced perspective which is why the panel is in the main character's point of view. I drew two big, giant hands because it ate up space and looked DRAMATIC (that's a little trick for you folks).
It also provided a big foreground element. Then I started noodling some details in the background. There isn't much there, but if you take a step back, you'll see the page is pretty FULL and doesn't seem too boring for a non-action page.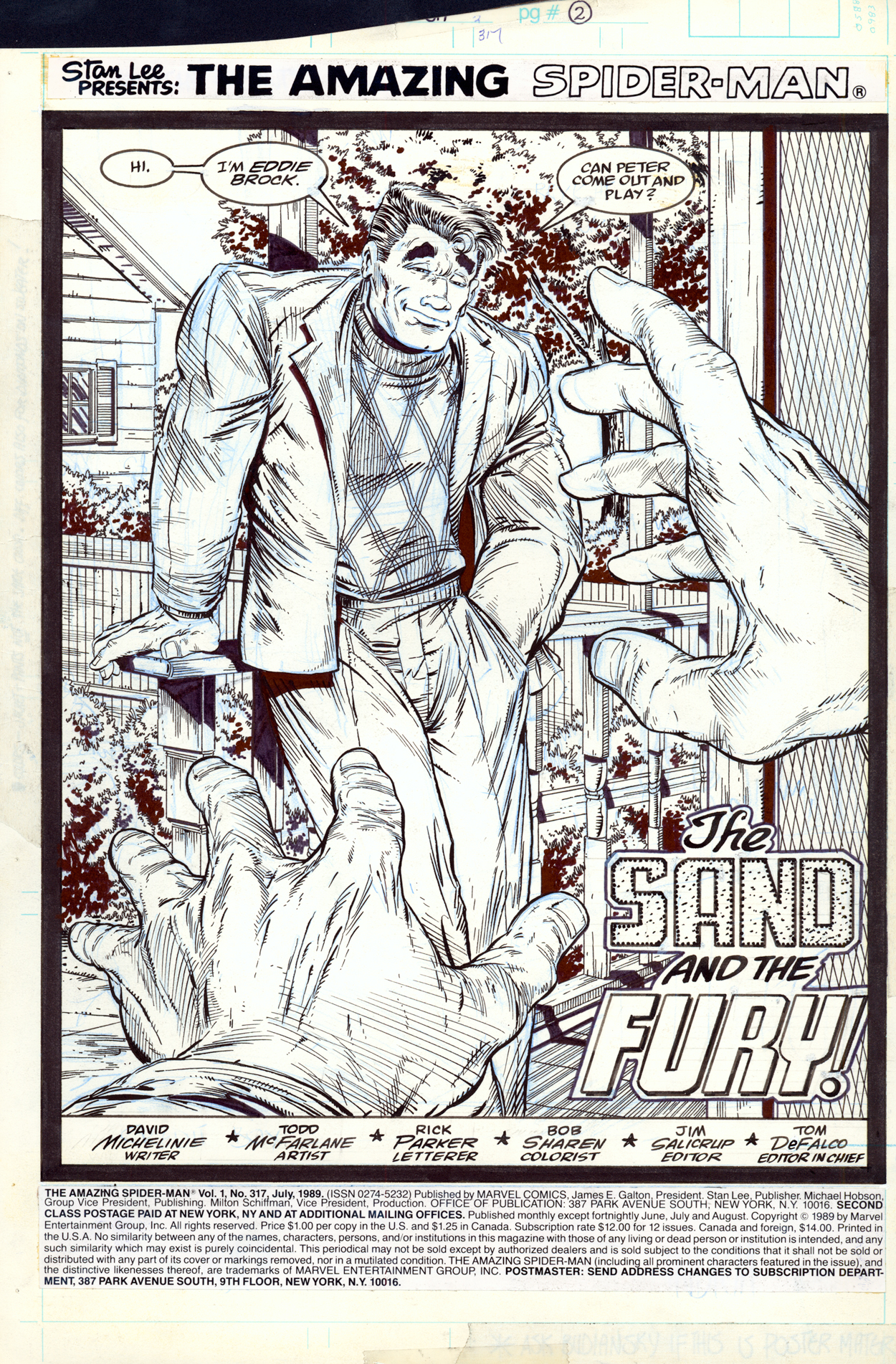 That's it. Hope this helps. Let me know what else you folks want advice on HERE.
Be good.