This is a cover I did WAY BACK in the old days for Marvel Amazing Spider-Man issue 322.
The reason I'm showing you both the color AND black and white, is although the colored cover looks COOL…I think it looks even SEXIER in black and white.
I'm ALWAYS partial to seeing my art in black and white because I take a LOT of time (sometimes TOO MUCH) noodling to get the details to look 'perfect'.
If you want to see what I mean, the BEST example is to look at the WEBBING in the below cover. You can see way more detail in the black and white version of it.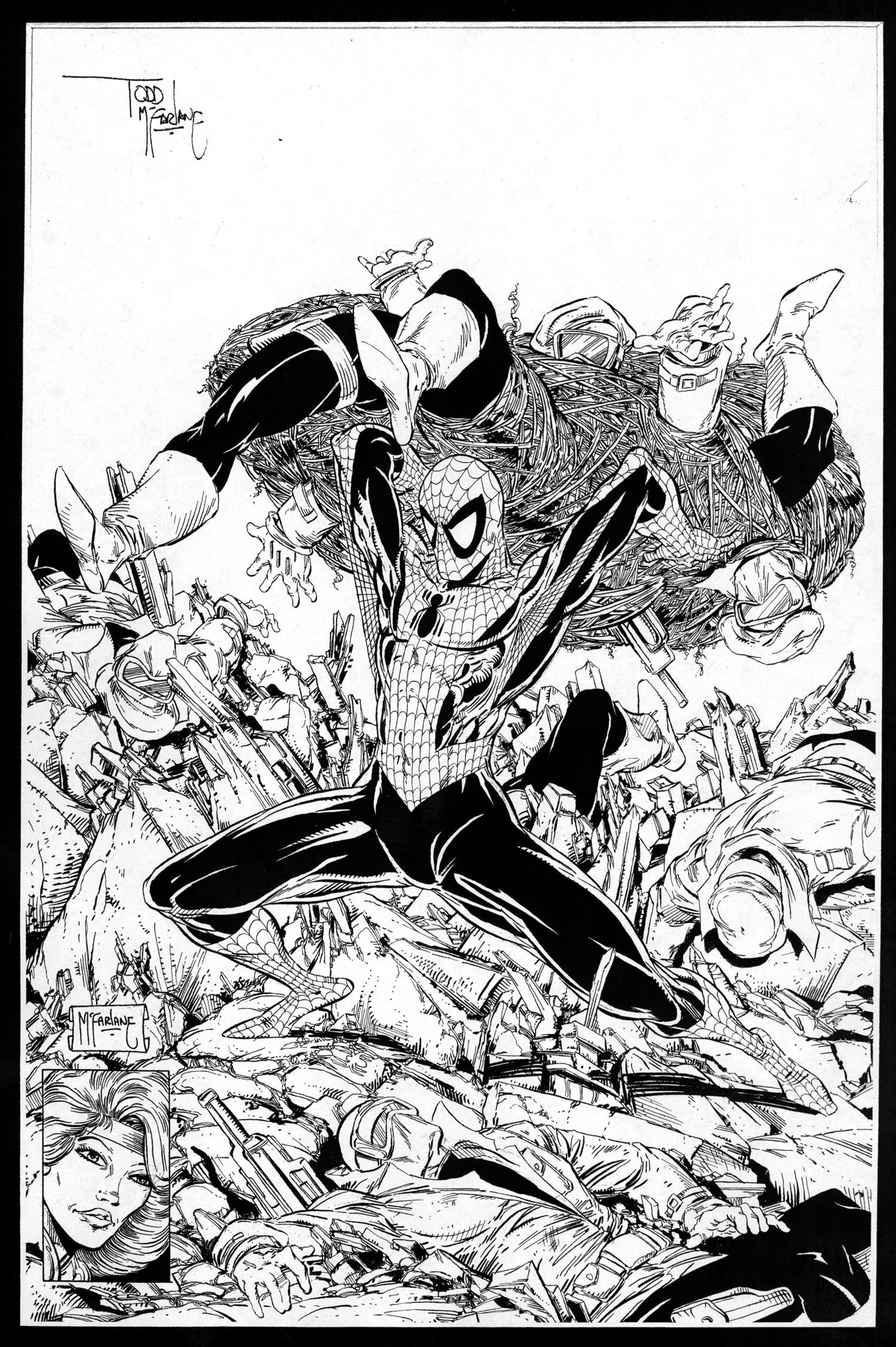 That's it for today!
Be good.