f you haven't seen it yet, SYFY (syfy.com) released an AWESOME 5-part documentary about how Erik Larsen, Marc Silvestri, Jim Lee, Rob Liefeld, Whilce Portacio, and Jim Valentino starting Image Comics… which is the THIRD LARGEST comic company in America behind DC Comics and Marvel
*** link to the documentary will be at the bottom of the post***
AND for those of you who didn't know Skybound Entertainment The Walking Dead's writer and creator Robert Kirkman joined Image Comics, later became a partner, and still is one to this day.
We've been VERY fortunate to have a company where creators get to CREATE and some of the comics like The Walking Dead, Mark Millar's Millarworld's Kingsman , and Saga comic book have found a home at Image.
I've said it and I'll say it again…the time is NOW for INDEPENDENT creators! And after 25 years, Image Comics is STILL the place for those ideas!
So if you want to watch our story…head HERE: http://bit.ly/2zUjaRL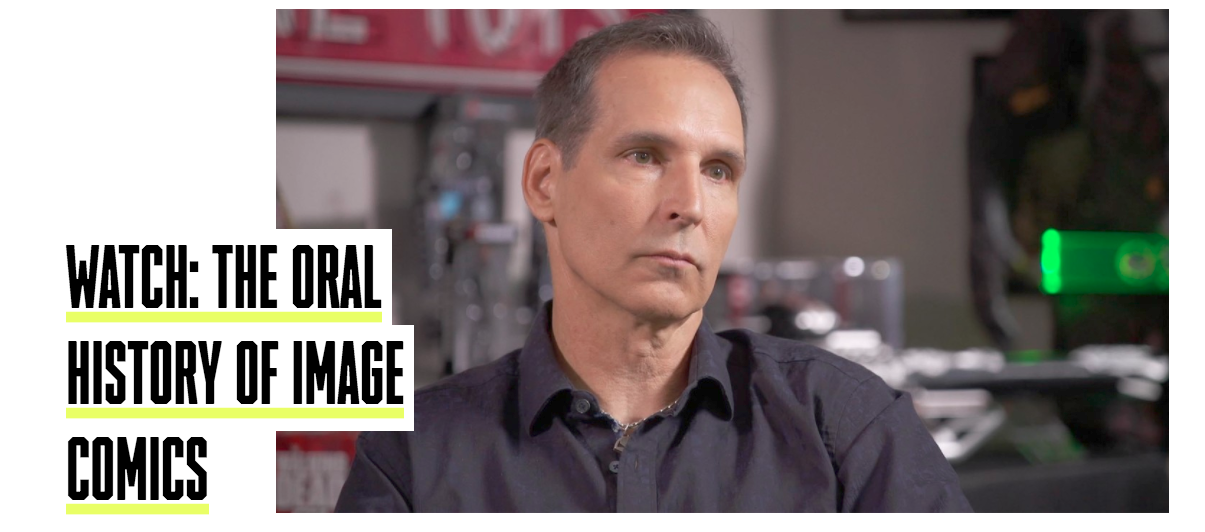 Be good.