Here is FIRST LOOK a close up of the SPAWN ARTIST PROOF!
Though it is still far from the finished item (the chains will be much longer around the waist, the figure will be painted in a mat finished gray color, packaging still being tweaked, the base will have logos on it, etc.), this gives you a glimpse of what the figure will look like.
For those of you asking…YES, things are humming along on scheduled so far.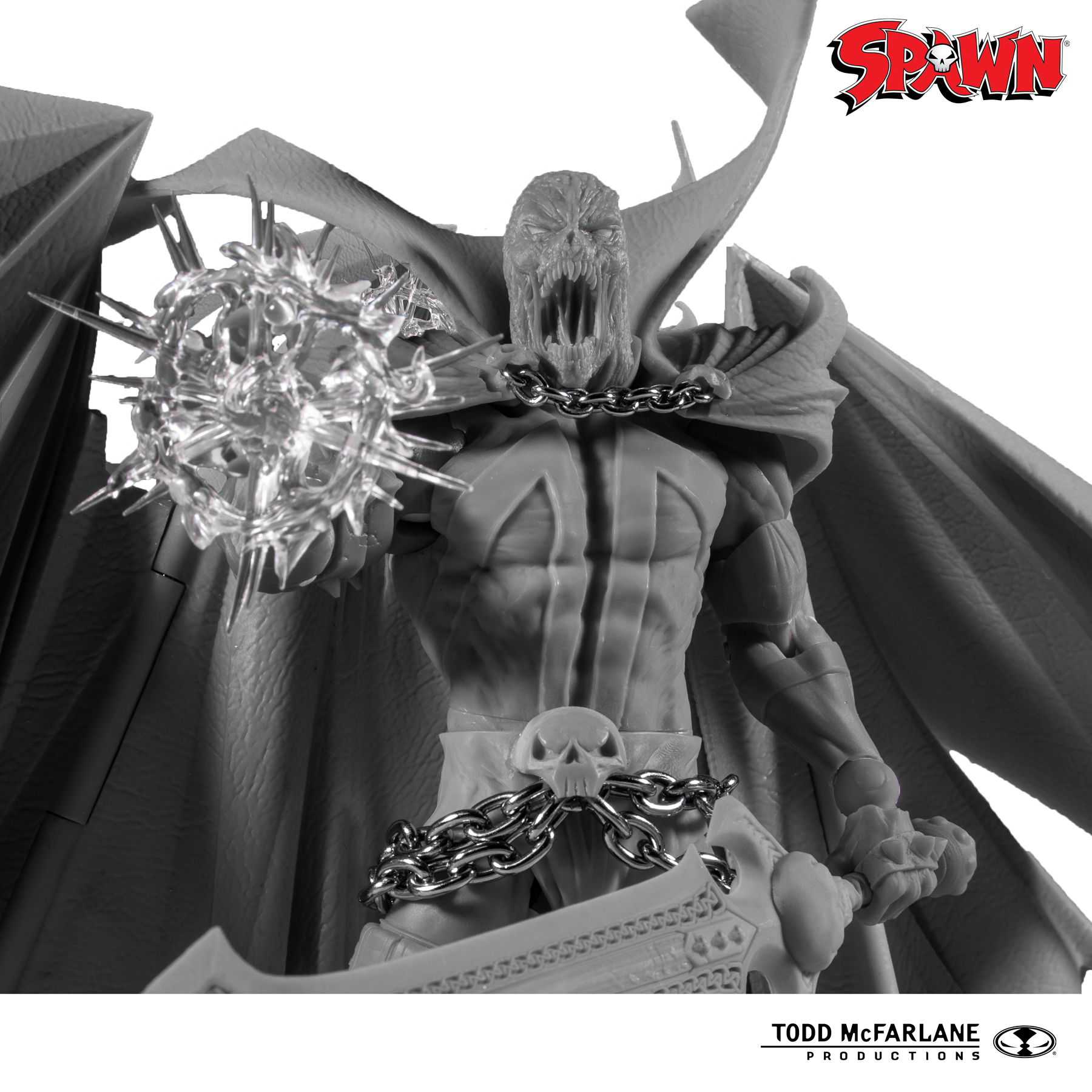 AND if you DID purchase a figure, CHECK YOUR EMAIL for an update with even MORE sneak peek photos!