Back when I was on Marvel Amazing Spider-Man, I did some pretty goofy stories. So it was MY job to make what would otherwise be a silly story look INTERESTING.
In this issue, a shark was going through the Midtown Tunnel. When you hear that, you think it is…well…SILLY, but to make it interesting VISUALLY, I made the shark look vicious with extra details and added some speed lines.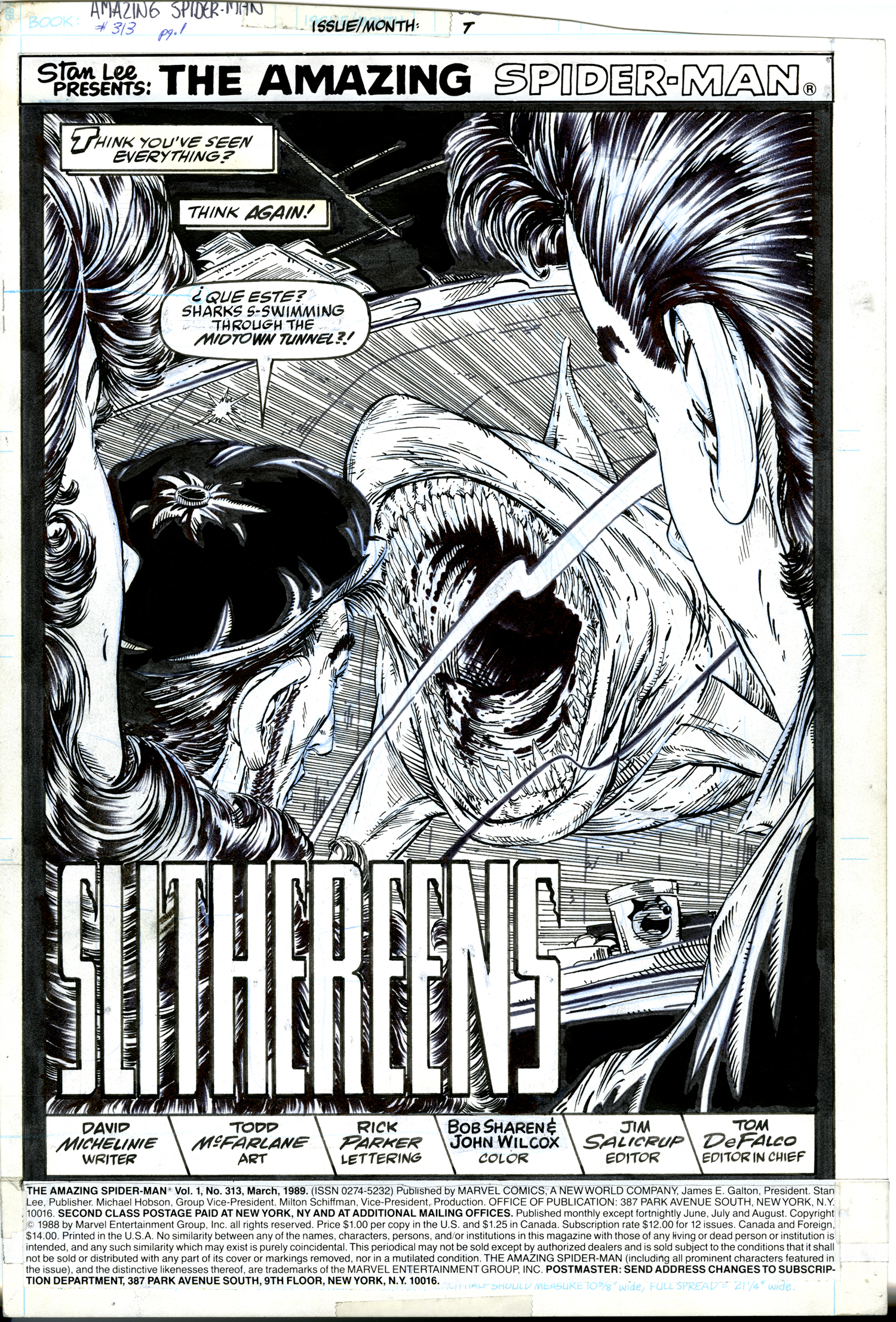 Anyways…I think it turned out pretty COOL.
Be good.